ErfGoedFloor Basic
The ErfGoedFloor Basic is a quality floor for indoor and outdoor growing environments. A relatively simple floor with several strengths:
Closed system
Insulating qualities
Dry surface
Durable
Cost-saving
The ErfGoedVloer Basic entirely eliminates the effect of cold and damp from the ground below, cutting energy costs and improving growing conditions. Gases are also kept out of the ground below.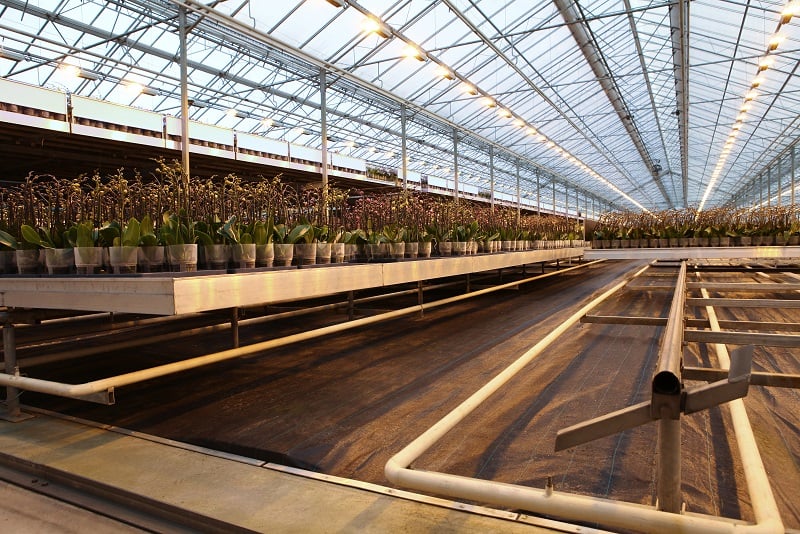 The highly effective drainage system of the ErfGoedFloor Basic keeps the underlying surface dry. All water is drained away and so no puddles are left, making it possible to control the climate in the greenhouse much better and save large amounts of energy.
Recirculation
The ErfGoedFloor Basic is, like all ErfGoed cultivation floors, a completely closed system. That means you comply with all laws and regulations relating to emissions to the subsurface. Another major advantage is that water and fertiliser can be collected and reused. The result? Significant cost savings.
Pleasant and clean working environment
The ErfGoedFloor Basic makes growing a pleasure. You no longer need Wellington boots for scouting or picking flowering plants.
Durability
The ErfGoedVloer Basic is a very durable and future-proof growing solution that will make work enjoyable for many years to come, maximising the return on your investment.
We will be happy to tell you how you can improve your crops with the ErfGoedVloer Basic. Feel free to contact Peter Vos or Jack Ford (for USA).